Ages 5 to 10 | 3 Classes @ 1.5 hrs each
November Exploratory Classes
In our Exploratory classes, students explore the lives of artists who followed their passion & dreams in order to live the life they imagined while creating unique art inspired by the artist's style & mediums.
This session featuring Frida Kahlo!
3 classes once a week. 2 projects. 2 unique mediums.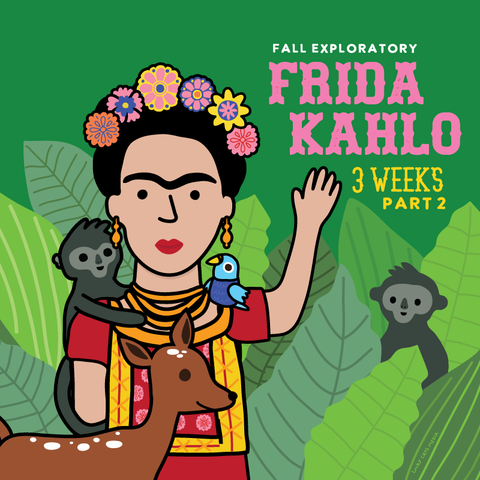 November Fall Exploratory Classes | 3 Week Part Two | Frida Kahlo
Meet Frida Kahlo
Frida Kahlo is famous for her self-portraits and beautiful, bold and vibrant colors. Through her art, she expressed her emotions, dreams and Mexican heritage.
Artist Boards
At the studio, students will see 8 artist path boards on the walls! These boards are a huge hit with the kids and further enhance their knowledge about the artist's in a fun way!
Frida's life story is truly inspiring. Despite facing difficulties, she never gave up on her passion for art. She showed us that we should embrace who we are, and that our differences make us special.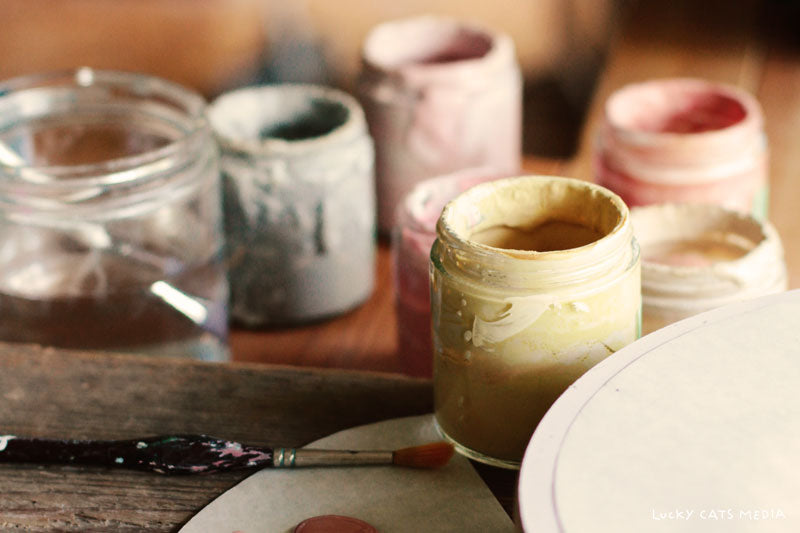 Daily Reports
Wonder how your child is doing in class? Wonder what they are making? Wonder no more! Within a few days of each class, we will send you a little email report about the class, a summary of what the students learned and how your child is doing. ♡
I do enjoyed the weekly reports and ALL her projects. I love them.


We have LOVED the classes. Excellent quality of teachers that inspire the kids to create, learn, and have fun. Our son has never been particularly enthusiastic about art and now looks forward to his weekly art sessions. We love seeing his increased interest in both the art AND artists, as well as his growing skill sets. Can't recommend highly enough.

Thank you for making such a fun, creative and stimulating environment for artwork. My daughter has absolutely loved it and I am very impressed by all the projects they get stuck into!
So happy we found 4cats, my child has learned so much and we have recommended the studio multiple times to people!